Home sales continue to slow down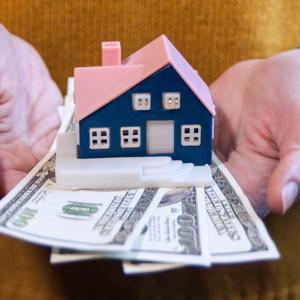 April 23, 2019
Even as the spring - with its traditional surge in real estate sales activity nationwide - started to get underway in March, there were many issues in the market that seem to have held back more robust activity. This is true even as the economy remains strong, demand high, the inventory of homes for sale continues to increase and affordability holds steady - near levels that compare favorably to historical averages.
"Home sales in March stepped back 8.6%."
While home sales jumped 29% from February to March this year, indicating that spring in the real estate sector has indeed sprung, this year nonetheless saw the slowest start to that season since 2014, according to the latest National Housing Report from RE/MAX, which examines more than 50 major markets. Year over year, home sales in March stepped back 8.6%, marking the eighth straight month in which there was a year-over-year decline in such activity.
A deeper dive
This comes despite the fact that the number of homes on the market across the U.S. grew on an annual basis for the sixth consecutive month, rising 5.3%, the report said. As a consequence, the pace at which final sales prices are rising continues to slow down, ticking up 3.4% year over year in March. That number was down from the annual growth of 5.5% from February and 4.6% from January, but March was still the 17th month out of the last 18 in which prices jumped at least 3%.
Furthermore, it's worth noting that with more homes being listed, the average length of time for-sale properties spend on the market is rising, from 57 days in March 2018 to 59 this year, the report said. However, that number was down from 62 a month earlier, potentially indicating just how strong demand could end up being this spring.
"It was encouraging to see month-over-month sales improve during March," said RE/MAX CEO Adam Contos. "Although the seasonal bounce that typically ends the first quarter wasn't as strong as in the past few years, conditions are in place for a healthy spring selling season. Falling interest rates, rising inventory and moderating price increases against the backdrop of a healthy overall economy are cause for optimism for buyers and sellers alike."
Incredible demand
Despite the recent slowdown in home sales, it's seemingly not for a lack of interest among buyers, according to Realtor.com. For instance, while list price growth is on the decline, it still grew 7.2% year over year in March, while inflation over the same period ticked up just 1.5%.
"List price growth is on the decline, but still came in up 7.2%."
Danielle Hale, the chief economist for the site, noted that prices are going to keep rising for some time to come, but the reason list prices are rising so sharply is more owners of expensive homes are putting their properties in the market. Indeed, Realtor.com found that listings rose 4% in March, but the number of homes listed at less than $200,000 - those most likely to be targeted by first-time buyers - slipped 9%.
Hale also said the disparity between surging list prices and much lower sales prices is sometimes a natural condition in a market that is going through change - buyers are under no obligation to actually pay list price and, as inventory grows, sellers may need to recalibrate their expectations. 
Consumers still have to be smart
Since buying a home is usually the most expensive purchase most people are going to make in their lives, many Americans are doing a lot of mental math to ensure they get the best possible deal based on their unique needs. The 2019 Home Buyer and Seller Generational Trends from the National Association of Realtors recently showed that about 1 in every 6 members of Generation X have had to buy multi-generational homes of late, and more than half who did said it was because their grown children either moved back in or never moved out.
Interestingly, about 1 in every 11 older millennial buyers said they made similar purchases, the report said. One-third said they did so to more effectively care for aging parents, and nearly as many did so simply to have their parents around more. Overall, regardless of the type of property being purchased, millennials made up 37% of all homebuyers.
"Millennials made up 37% of all homebuyers."
"The high cost of rent and lack of affordable housing inventory is sending adult children back to their parents' homes either out of necessity or an attempt to save money," said Lawrence Yun, NAR chief economist. "While these multi-generational homes may not be what a majority of Americans expect out of homeownership, this method allows younger potential buyers the opportunity to gain their financial footing and transition into homeownership. In fact, younger millennials are the most likely to move directly out of their parents' homes into homeownership, circumventing renting altogether."
Even if the Generation Y is cut in half, "older millennials" as their own category would still be the single biggest generational purchaser of homes these days, the report said. They represented 26% of buyers, slightly larger than Gen X (24%). This comes despite the fact that the median student loan debt carried by older millennials and Gen Xers is about $30,000, and more than 2 in 5 older millennials have at least some outstanding education loans to pay off. Nearly half of younger millennials, meanwhile, are in the same boat.
Another potential reason for the slowdown
In addition to the fact that consumer needs around homeownership are shifting, economic experts also believe other situations may be constraining stronger homebuying activity. Liberty Street Economics, a blog maintained by members of the Federal Reserve Bank of New York, recently published data in a post titled "Is the Recent Tax Reform Playing a Role in the Decline of Home Sales?" that indicates as much.
The post - written by Richard Peach and Casey McQuillan, the senior vice president and senior research analysts in New York Fed's Research and Statistics Group - notes that changes to federal tax law, which increased financial burdens for millions of Americans and went into effect in late 2017, could have been discouraging for consumers who were thinking about buying a home. Lower marginal tax rates for higher-income buyers meant increased costs for other Americans, while the law also placed a $10,000 cap on deductions for state and local taxes as well as changing how mortgage interest payments can be deducted from tax liabilities.
In short, it is potentially true that recent tax reforms made buying a home less financially attractive to those who previously rented, or still do, and may have created hurdles that impacted previously white-hot activity in the housing market, the report said. However, Peach and McQuillan noted that the findings were "certainly not conclusive" despite the strong correlation.
Something to be aware of
In recent weeks, mortgage rates have begun to sneak upward a little bit after spending a good portion of the winter in a holding pattern at around 4%, according to the latest Primary Mortgage Market Survey from Freddie Mac. In the week ending April 11, average rates on 30-year fixed-rate loans - most often used in purchases - ticked up to 4.12% from the previous week's 4.08%, but still remained well below the 4.42% seen in the same week a year earlier.
Moreover, Sam Khater, the chief economist at Freddie Mac, said that while shoppers may be a little gun shy about higher rates, there's little reason to suspect they will even begin to approach those year-ago levels any time soon, meaning they likely have at least a few more months of low-rate shopping ahead.
With all this in mind, it's vital for consumers who are even thinking about buying a home this spring or summer to consult with both financial and real estate professionals to better understand just how much work they may have to do to prepare for a purchase. This kind of careful consultation is a must for anyone trying to understand the true cost of homeownership in today's market.
If you liked this article, consider signing up for our weekly Buzz recap email! Sent every Friday morning, it's a quick way to catch up on all the industry news and happenings at Avantus. Click here to sign up!