Affordability still a changing issue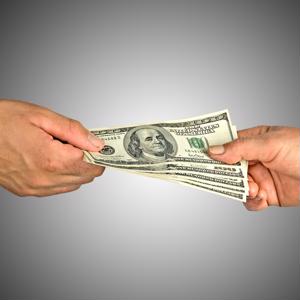 March 9, 2017
Millions of Americans have been able to improve their financial standings thanks to the widespread economic recovery seen over the past several years. In fact, many have been put in positions to buy a home these days, giving them the chance to fulfill long-held dreams. However, some experts are worried about the ways in which changing conditions related to mortgage costs will end up affecting their ability to actually make such a purchase in the future.
"Homeowners now pay almost 16% of median income for their mortgages."
Thanks to declining affordability seen over the past several months, the average monthly mortgage payment across the U.S. was $758 at the end of last year, according to the latest housing affordability data from Zillow. That's up from just $690 seen at the end of the previous year. As a consequence, homeowners now pay almost 16 percent of the national median household income for their mortgage payments, up from less than 15 percent at the end of 2015.
Issues to note
Interestingly, though, about 70 percent of that increase on a year-over-year basis came because home prices are on the rise, the report said. Moreover, the average renter is paying 29.2 percent of median income for housing, down slightly from 29.4 just a year prior. Nonetheless, mortgage payments now take up the largest share of median household income seen since 2010, and with mortgage rates ticking up, other issues are on the horizon.
"As mortgage rates rise, buyers will face higher financing costs and already expensive homes will come with even higher monthly mortgage payments," said Zillow Chief Economist Dr. Svenja Gudell. "Nationally, mortgage rates still have room to grow before the share of income needed to pay the median monthly mortgage reaches the historical average, but many more expensive coastal markets are either close to or have exceeded what has been considered historically affordable."
"Mortgage rates are in a state of stasis."
Affordability continues to shift
Fortunately for buyers, mortgage rates lately are in more of a state of stasis, according to the latest Primary Mortgage Market Survey from Freddie Mac. For instance, the average 30-year fixed-rate mortgage - most often used in purchases - fell to 4.15 percent from the previous week's 4.17 percent. However, it was still up sharply from the 3.65 percent seen in the same week a year earlier. Sean Becketti, chief economist at Freddie Mac, noted that right now, it's difficult to predict how rates will move because they are not shifting along similar lines with 10-year Treasury bond yields, as has been the case for decades.
Meanwhile, home prices are still surging forward, having risen 7 percent on an annual basis in the month of January, according to Redfin. This was thanks in large part to the fact that inventory during the same period slumped 12 percent. Nonetheless, home sales picked up 5.6 percent.
For these reasons - from higher rates and prices to increased competition for a dwindling inventory - it's advisable for any would-be buyers to get into the market as soon as possible. Doing so soon will likely save shoppers significant sums compared with waiting to get into the market.
If you liked this article, consider signing up for our weekly Buzz recap email! Sent every Friday morning, it's a quick way to catch up on all the industry news and happenings at Avantus. Click here to sign up!